Our services
We support our clients in organizing transport and delivering goods safely and on time. We provide transport up to 3.5 tonnes of permissible total weight, either as full truck loads or groupage loads.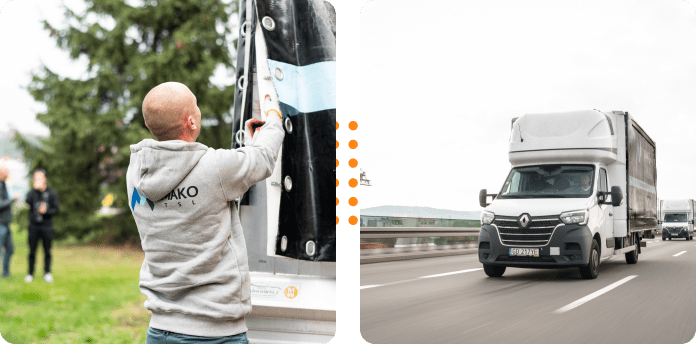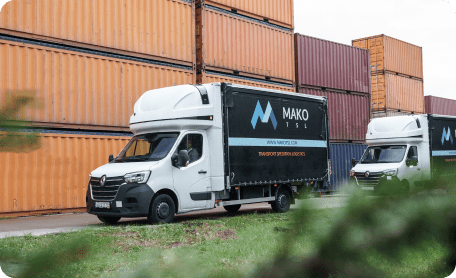 Punctuality
97.6% of our transports arrive on time. That said, the unexpected can happen when people are involved. At MAKO TSL, we have developed systems that allow us to minimize the risk of such occurrences. Thanks to a very large fleet and 24/7 availability, we are able to quickly arrange a replacement for a bus in case of unexpected events.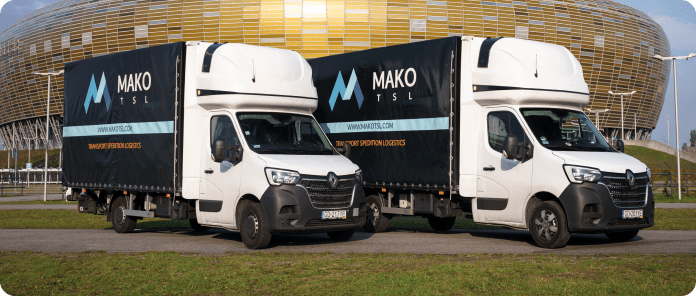 An extensive network of connections thanks to a large fleet
50 km – that's the radius within which you will find a driver working for us anywhere in Poland or Germany. This allows us to help deliver your goods to where they are needed at an express pace.
Our fleet
50 vehicles
450x240x250/265
Lifts
230 vehicles from the above list are equipped with lifts
EDSCHA
100 vehicles are fitted with additional EDSCHA equipment
ADR
50 vehicles are additionally equipped with ADR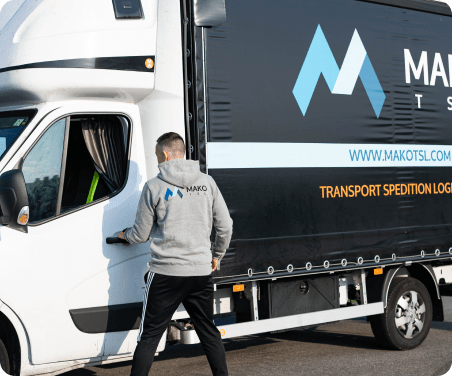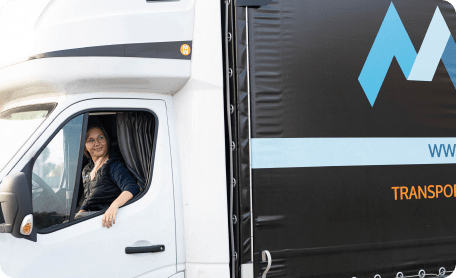 Why should you consider using our services?
An extensive network of connections thanks to a large fleet
On average, a MAKO TSL car is available every 50 km in Germany. Thanks to a fleet of over 850 contract vehicles, we are able to guarantee very fast response times. Our drivers can check in at the customer's doorstep within two hours of order confirmation. We are able to accept and execute transport orders within 24 hours. This guarantees smooth supply chain management necessary for the functioning of most companies.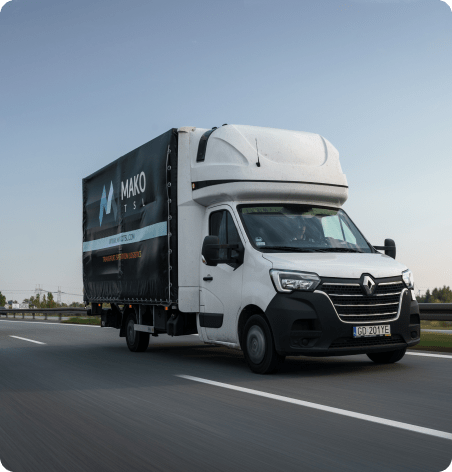 Fast delivery times
We deliver 95% of shipments within 24 hours. Companies that work with us can count on the continuity of the supply chain.
Express service
For some companies, a 24-hour delivery waiting time is simply too long. Therefore, we offer express delivery services for those who expect an immediate realization of their transport order. Thanks to a large fleet, we can provide a dedicated bus that will make the delivery even on the same day.
Flexibility
Thanks to a fleet of 850 cars, we can plan transports and book cars in advance, ensuring our business partners the delivery flexibility they require. We are able to tailor the transport process to our client's needs, aligning collection and delivery times with their company's loading plans.
Competitive rates
Our offer includes more than fast and reliable handling of ordered transports. Thanks to the scale of our business, we are able to provide services at competitive prices while upholding the highest standards of quality.
Our fleet
The strength of MAKO TSL is not only the size of our fleet, but also its diversity. Various types of cars allow us to transport almost any type of cargo - from handling transports to the construction site, through pallet shipments to orders requiring unloading with the help of an elevator.
Multilingual service
We speak your language! Our employees speak English, German, Polish, Ukrainian, Russian and French. Working with us, you will never encounter a language barrier. You will also be assisted in your work by multilingual accounting, administration and support departments.
24/7 availability
When working with MAKO TSL, you also work with specific individuals. You can always count on your dedicated forwarder. We are also available to you via a 24/7 hotline.
Flexible unloading
We offer not only various types of buses, but also flexible forms of unloading. Depending on the partner's needs, we are able to offer manual or door-to-door unloading.
Paperwork digitalization
We promote the digitalization of documents. It brings measurable environmental benefits, as well as significantly simplifies and speeds up administrative and accounting formalities.
Swift price estimation
MAKO TSL stands not only for fast delivery times, but also fast forwarding services. We are usually able to handle transport inquiries within 20 minutes, positively impacting the efficiency of our client's supply chain.
ADR - we transport dangerous goods.
Thanks to the training of our forwarders and drivers, as well as the modernization of our fleet, we are able to expand the scope of our services, including the transport of ADR goods.
We cover
Austria, Belgium, Czech Republic, Denmark, France, Spain, Netherlands, Ireland, Luxembourg, Germany, Poland, Portugal, Slovakia, Slovenia, Switzerland, Sweden, Hungary, Italy and Great Britain.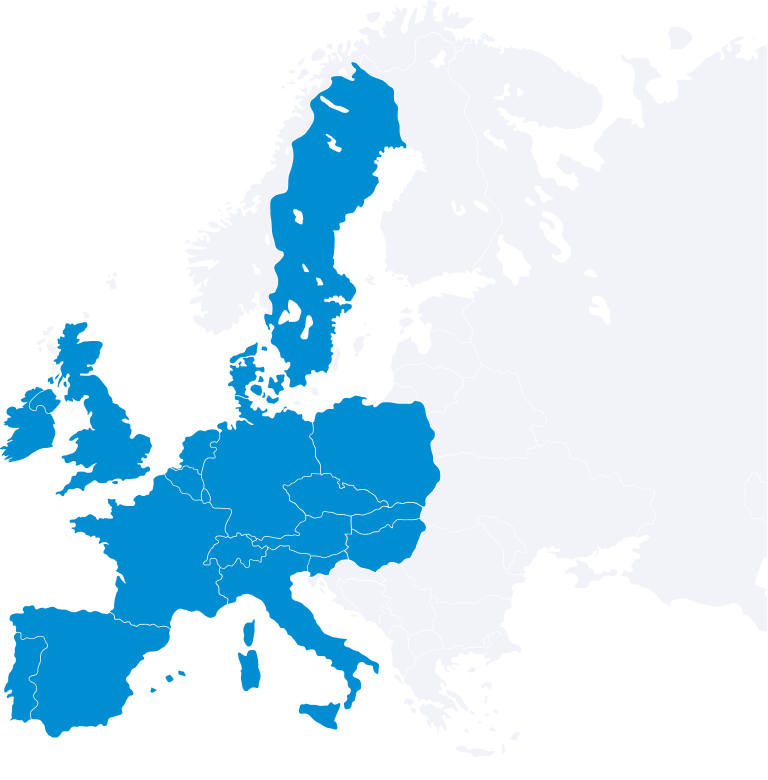 Contact us!