In transport bet on the
leaders
MAKO TSL helps companies all over Europe achieve their business goals through accessible, fast and safe forwarding and transport services.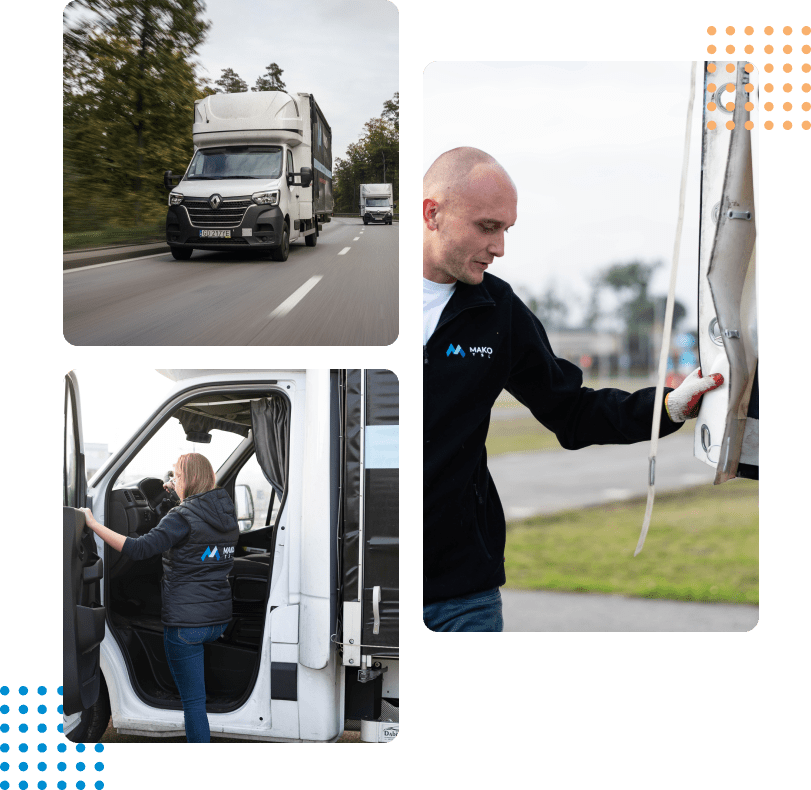 850 buses
We own a fleet of over 850 buses. We're always there where you need us.
Service 24/7
You can count on professional service at any time.
Safety
We offer extensive insurance packages, thanks to which your cargo is always safe with us.
What we do
We are the largest forwarding company in the light transport sector (up to 3.5 tons of the permissible total weight) in Poland. Our goal is to become a leader on a European scale. Currently, we operate mainly in Germany and Western Europe.
11 years
850
224
188,741
6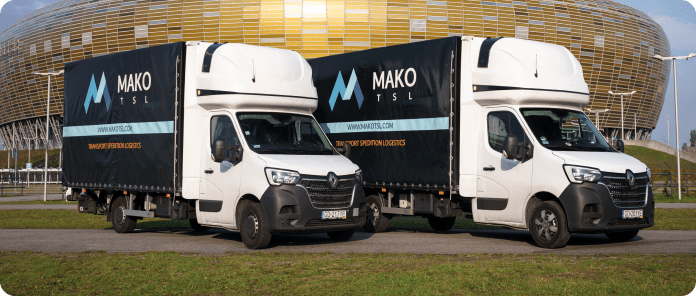 Reasons for working with us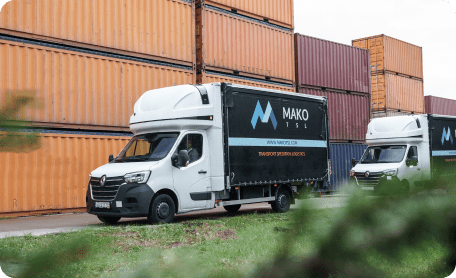 An extensive network of connections thanks to a large fleet
On average, a MAKO TSL car is available every 50 km in Germany. Thanks to a fleet of over 850 contract vehicles, we are able to guarantee very fast response times. Our drivers can check in at the customer's doorstep within two hours of order confirmation. We are able to accept and execute transport orders within 24 hours. This guarantees smooth supply chain management necessary for the functioning of most companies.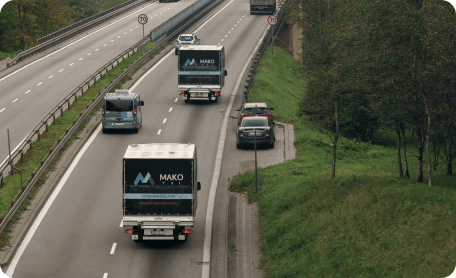 Fast delivery Times
We deliver 95% of shipments within 24 hours. Such delivery times are possible thanks to a fleet of over 850 contract buses. Companies that cooperate with us can count on our timeliness.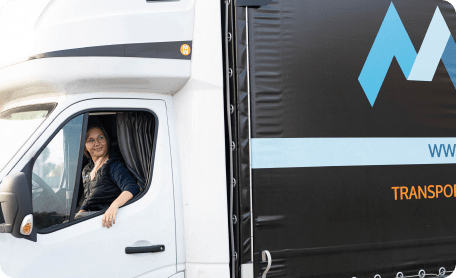 Multilingual service
We speak your language! Our employees speak English, German, Polish, Ukrainian, Russian and French. Working with us, you will never encounter a language barrier. You will also be assisted in your work by multilingual accounting and administration departments, as well as our hotline.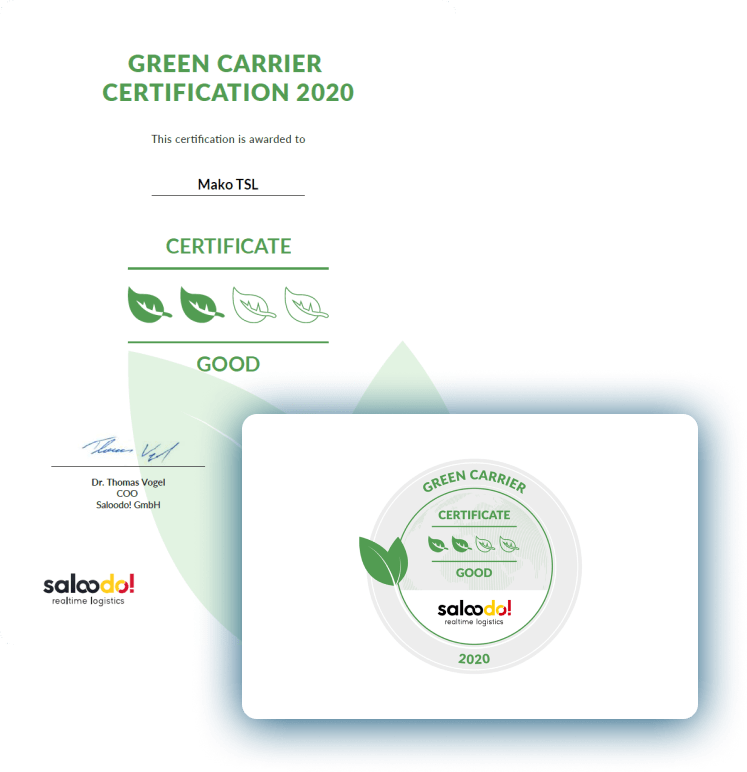 Awards and certificates
Our sustainability efforts have been recognized within the Green Carrier 2020 programme, aimed at the evaluation and certification of shipping companies' activities in terms of sustainable development. This recognition is confirmed by the following certificate.
You can find out more here!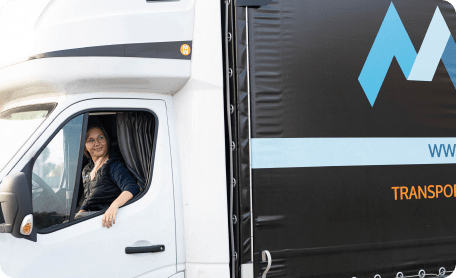 As explained in the last entry, forwarding mainly encompasses organizing transport for the movement of goods.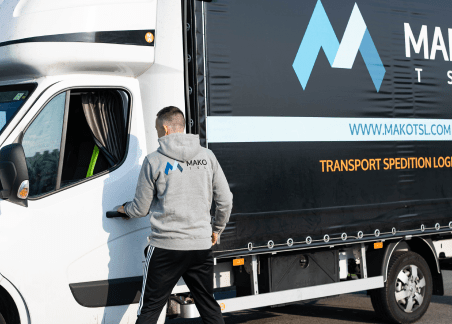 Transport, shipping, logistics – these three words usually appear together in a sentence, describing one of the most important elements of a country's economy.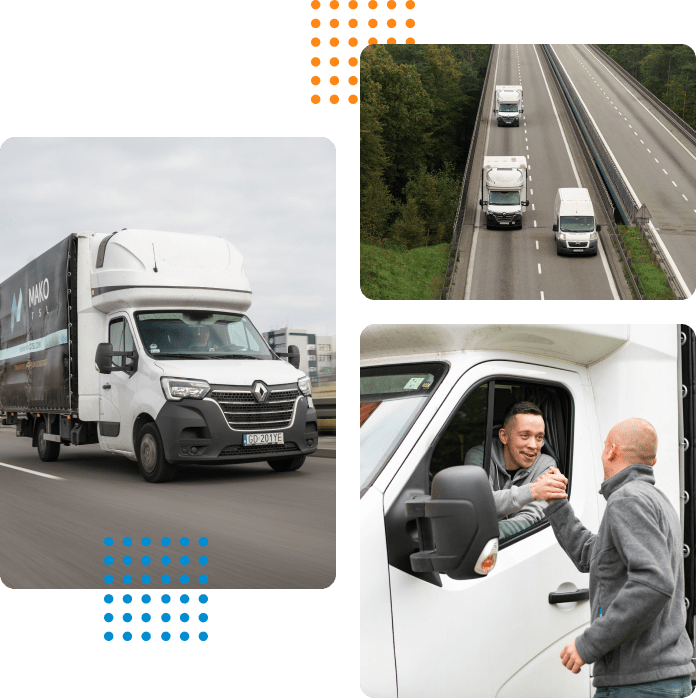 Contact us!
If you need to contact a selected department or branch of our company